Your Ultimate Oral Care Experience
Why Choose us! Need a dentist in Atlanta? We are absolutely dedicated to providing the highest level of personalized care that dentistry has to offer in Atlanta. Our services range from general and preventive dentistry, to lifelike aesthetic dental art projects and holistic body-jaw-tooth balancing.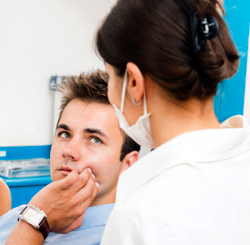 Dr. Elizabeth Caughey is one of the few dental professionals in the Atlanta area offering Cold Laser Therapy and Botox for TMJ pain management. Don't live with dental pain another day! Dr. Caughey is your dentist in Atlanta, call to schedule a consultation today!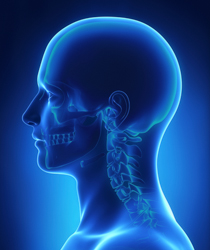 Teeth need to fit against each other intimately for efficient chewing. In some cases, how they fit affects the rest of the body negatively. Integrative Physical Therapy balances bites with bodies combining splint therapy with physical therapy.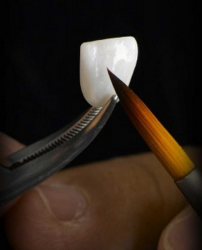 Form follows function, and aesthetic porcelain dentistry must be engineered to last. Most of our patients seek a natural enhancement that brightens and strengthens their smile. You will love the seamless experience of our hand-stacked lifelike porcelain veneers and crowns.
[half] [/half] [half] [/half] From her front and side views, this patient shows several small spaces (aka, diastemas), that kept...
<
>