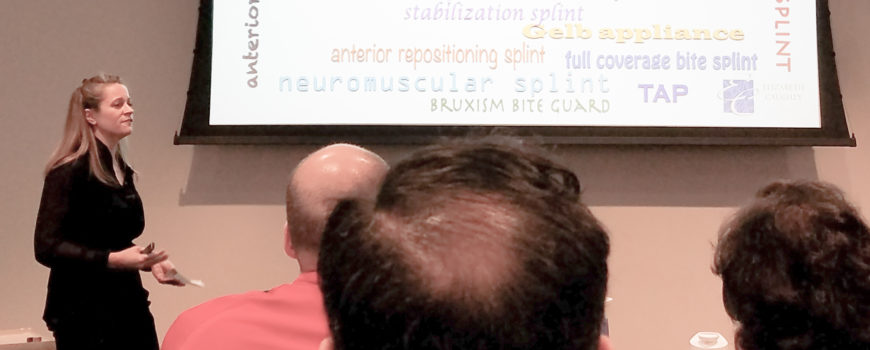 PRI Lecture: Splints effect on Necks
It was a complete honor to be asked to lecture about the effect of a splint on a neck at the 2017 PRI annual symposium. While I have been practicing and teaching splint therapy at the Pankey Institute for 10+ years, the exact effect that these dental bite splints has on the neck is not commonly understood, and to date has not been taught in the dental curriculum.
Through my study with the Postural Restoration Institute (PRI), I have come to have a greater understanding of my role as a dentist in patient whole body care. There are recommendations for different splints based on different bites, jaw relationships, and TMJ situations, but now there are recommendations for splints based on their effect on necks.
It is becoming the goal of my teaching career to bridge the gap between what is known and what is taught – if you are in the position of engaging speakers in either the dental or physical therapy realm, I would love an opportunity to speak to your group.
Feel free to reach out to me – patients and professionals alike – if you would like to learn more!