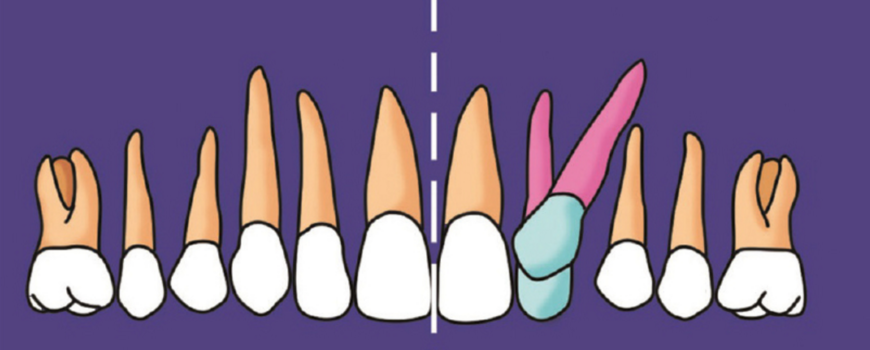 Splint for Canine Transposition
Canine transposition means the canines are in the position of missing lateral incisors — or in the switched position of upper premolars. This rare but non pathologic variation of tooth position can be challenging to determine how the biting forces should be spread across the teeth.
In general, a splint for canine transposition can be managed using the same concepts of immediate canine guidance. Regardless of position, the canine itself should be the tooth used for sensing the lateral bite.
This patient's canine is in the lateral incisor position.  The key to this vibration being acceptable is to make it a short, smooth, shallow stroke that is immediately transferred to the central incisor.