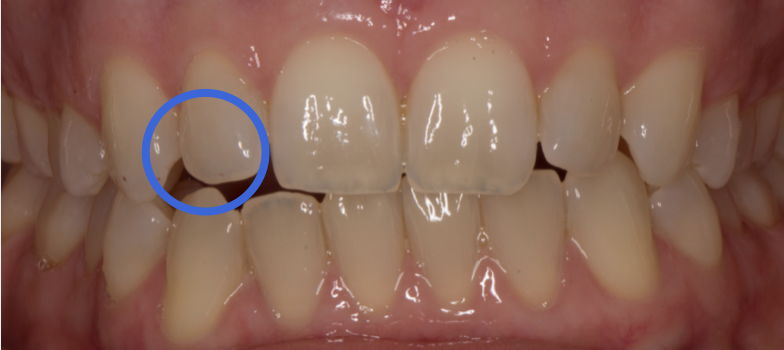 Splint for anterior open-bite distortion
This anterior bite distortion shows an uneven amount of anterior open bite. The upper right canine looks as if it never touches the tooth below, and is called a non-functional tooth. However, even a canine out of position can receive sensory input from a food bolus. Designing a splint to engage this tooth with "kissing" contact during lateral excursions will reawaken the sensation of normal function on this otherwise out-of-position tooth. This sensory processing of tooth engagement is important for normal neck mechanics.
[half]
[/half]
[half]
[/half]
Note in picture with patient sliding lower jaw to Right (photo on right) how there is slight contact.
[half]
[/half] [half]
[/half]