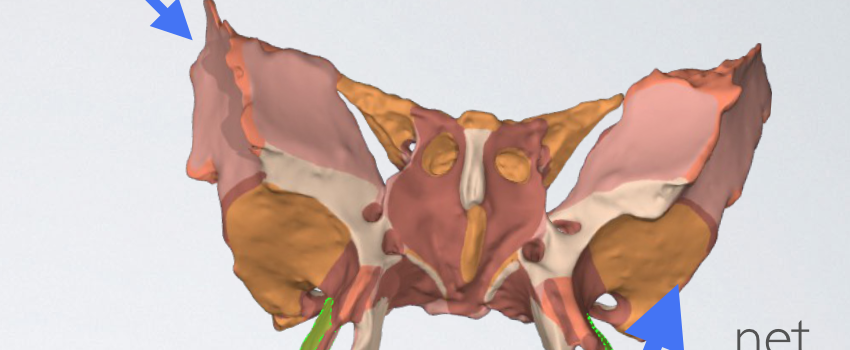 Sphenoid position | Splint design
Sphenoid position is a prominent feature of a R TMCC positional pattern. In that position, the greater wing of the sphenoid is more superior on the Right side, than on the Left.
Without regard for the position a patient is in (R TMCC versus neutrality), even the most conscientious dentist will adjust a bite splint to have the effect of locking in this asymmetric position of the sphenoid bone, and thus, the position of the neck.
Identification of the patient's position is the first step. For patients that can achieve cranial neutrality, a splint that appears balanced IS BALANCED. However, for a patient that cannot achieve this neutral state, the dentist can design the contacts on the bite splint to induce a reduction of the sphenoid torque.
After the patient achieves a neutral TMCC, Hruska adduction lift scores can then increase since this neutrality is required for integration. After a patient has achieved a 3/5 R HAdLT, the splint can be balanced in the traditional understanding, with even markings on both sides.