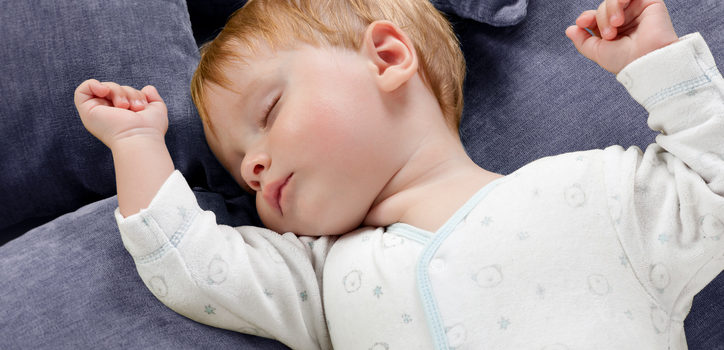 Sleep like a baby, and breathe through your nose! Oral taping reduces snoring and sleep apnea
Does your mouth fall open during sleep? Do you snore or stop breathing throughout the night? Take a tip from a baby to sleep well, and breathe through your nose! Oral taping is the trendy way of keeping your mouth closed all night – so you can sleep like a baby!
Babies are obligate nasal breathers, and can manage to nurse and breathe simultaneously. This is due to the overlap between the soft palate and the epiglottis.
Mouth breathing is associated with noisy snoring and dangerous sleep apnea. Furthermore, air passing over the soft tissues of the throat can lead to dryness and irritation, even inflammation of the tonsils and adenoid tissue. As snoring occurs, the irritation to these soft tissues in the back of the throat increases yet again – creating a vicious cycle.
It only takes a small piece of tape across the mouth to keep the lips closed during sleep. Nothing dramatic, just enough the width of the lips. The type I recommend most is NexCare's sensitive skin tape (see below).
[half]
[/half][half]
[/half] Using oral taping to improve quality of sleep is a great idea – under appropriate medical supervision. No, the doctor is not going to watch you sleep with your mouth taped, but will send you home with a sleep-airway screening device prior to recommending the taping. The initial screening will allow the doctor to assess the level of apnea or other sleep disordered breathing, and determine if referral to another specialist would be recommended prior to trying the tape at home.