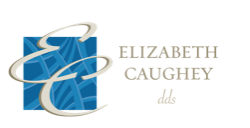 Dr. Elizabeth Caughey, DDS
Dr. Caughey graduated from dental school in 2000, receiving her Doctorate of Dental Surgery from the University of North Carolina, one of the top-ranked dental schools in the country. She has complemented her dental school learning at The Pankey Institute for advanced dental studies. The Pankey Institute has trained dentists for decades to understand and treat the complex nature of dental occlusion. Dr. Caughey is honored to have joined the institute as a member of the visiting faculty. She has also received advanced training in TMJ diagnosis and management from the Piper Institute, and stays involved in their study club.  Dr. Caughey is also certified in placement of Botox for both TMJ management and for esthetics from the American Academy of Facial Esthetics.  Dr. Caughey's practice is committed to providing the highest standard of clinical excellence in a calm, caring environment.
Missy, Office Manager
Missy was born and raised in Atlanta, Ga, and returns to the Atlanta metro area after a dozen years in Charleston, where she earned her Bachelor's of Arts at the College of Charleston.  Missy has been around dentistry for awhile: she spent her first 14 years as a clinical assistant and the last three years in the front office. She is thrilled to be a part of Dr. Caughey's practice.
In her spare time she performs with local theatre groups and is part of the singing trio "Freedom Belles" who perform for Veteran's events across the south.  Missy enjoys jogging, yoga, any outdoor activity, and especially playing with her niece and nephews.
She lives with her rat terrier Sam in Fayetteville, GA. 
Liv, Dental Assistant
Olivia, or Liv as she likes to be called, is an Atlanta native who lived for a time in Ghana, west Africa.  Liv joins our dental team after receiving her training as a dental assistant – she is very conscientious and dedicated to making patients feel as comfortable as possible.
Racheal, RDH
Racheal original hails from Ohio, but she has called Atlanta her home for the past 12 years. She is a friendly professional team member who focuses on quality of care with a personal touch. Outside of work, Racheal's passions include travel, scuba diving, mountain biking and spending time with her two dogs Harley and Gizmo.

<