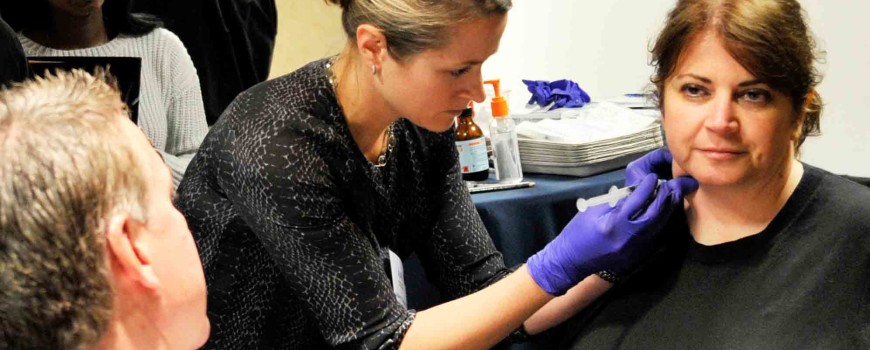 Botox for Managing Muscle Pain
Holding tension in the facial and jaw muscles is such a common pattern in our society that we coined phrases out of it: "Stiff upper lip."  "Bite your tongue."  "Grin and bear it."
Chronic tooth clenching can lead to muscle hypertrophy and pain, and can result in damage to the jaw joints, the teeth, and expensive dentistry.
For 15 years we have been recommending protective bite guards to patients who demonstrate this tendency, yet for some, it is not enough — the pattern of clenching and grinding is so well established that patients continue to do it during the day time, even though they are conscious of it.
The placement of Botox-A in the site of hyperactive jaw and facial muscles can protect existing dentition, and reduce tension-related headaches for many.  In 2014, Dr. Caughey and team received their training and certification for this technique, and the results have been profound.  One patient commented, "I never realized how much I was hurting myself clenching, until the Botox showed me what it felt like not to."
Call to schedule a consultation to see if Botox is right for you.